TƎT

& MAGIC BOTTLED

Treatments and prices
POSSIBILITIES
We offer help for all kind of skin issues, headaches, menstrual complaints, menopausal symptoms, fatigue, fears (extreme), anxiety, phobia's, not feeling at home on earth, oversensitivity, not being able to function very well in the outside world, feeling gloomy, depressed, restlessness, feeling lonely, insomnia, treatment for quick recovery after surgery, short of energy, poorly recovering wounds, treatment for phasing out medication (only in consultation with your MD, specialist), mourning processes, etc.
Everything is energy; I can help you to recognize different kinds of energies. What is yours and what is not. How to keep your auric field and chakra's clean and protected. This should be a daily routine; make it part of your lifestyle for best results and strong and balanced aura and chakra's. Especially sensitive people pick up energy from others easily and can make them tired, exhausted, feeling depressed, it can even make you sick. Recognition is awareness; then you can deal with it.
There are many solutions and possibilities, also via Zoom or Skype.
I use Energy Therapy for all complaints; this is an intuitive form of healing.
I work with Reiki (Usui), Janosh Energy Therapy, Marilyn Harper Holographic Healing, but also coaching, skin health/improvement/care, are possibilities.
I also use Biophilia®Tracker software. This is classic (meta) bio resonance therapy. Eczema and other skin complaints can be treated very well with the Biophilia. It is a really gentle method and suitable also for children.
The client sits with headphones on and the Biophilia scans these parts/organs of the body you wish information about. Every organ has its own frequency. When the organ is being scanned and the frequency is off (you probably have an issue with that organ) we can immediately add the original frequency (optimun health) to the organ; you can see that the condition is improving. The Biophilia acts up to cellulair level. It is best to work from cellulair level up; recovery can take place through and through. The Biophilia also shows what is chronic or more recent. You can imagine that something chronic is harder (and therefore takes more time) to cure than recent complaints, but certainly not untreatable! Like all energy therapy this method also is meant to stimulate the self-healing capacities of our bodies. We can check the body on food allergies, short of certain vitamins, etc.
It gives great satisfaction when the body starts to recover and heal.

A first focus on scanning the intestines, liver, gall bladder, pancreas, adrenals and thyroid is a good thing. Most diseases start in the intestines, but also a badly functioning thyroid is often under estimated. This is just a suggestion, anything is possible.
A preventive breastscan is also possible. It is totally pain free, no radiation involved, and we can also scan the lymfatic system from head, neck, breast, shoulder, arm (pits). Also a pre-natal scan is possible for couples. The Biophillia has excellent results with gum problems, skin iussues, itchy skin, eczema, weakend nerves, intestinal problems (leaky gut), where the Biophillia works on the intestinal wall also.
Everytime we invert frequencies, it is possible to transfer (copy) those into water. Vitalized and magnetically stirred water is used for this process also.
We bottle them for you in a 30 ml glass pipette bottle, so you can use the drops at home and let the body get used to the frequencies. This will support the self healing capacities of the body also. The price is included in your Biophillia consultation.
The scanning of the organs can be done quite quickly. One, max one and a half hours is enough for the first consultation against a fixed price of one hour. That will be ample time to treat and answer any questions.

It is possible to add/transfer Homeopathic, Phyto-therapeutic (plants, herbs), Litho-therapeutic (healing semi precious stones) frequencies directly from the Biophilia to the body. It is also possible to do (allergy) testing on medication, vitamins, certain foods, etc.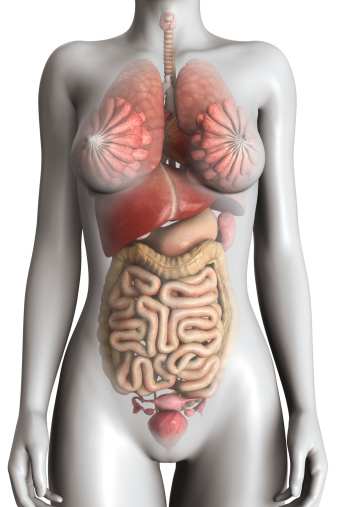 To get you started we have a special rate for 10 Biophilia consultations. See our prices below.

Please beware!
Do not stop taking your regular medication. Alsways consult with your specialist or MD beforehand. The Biophilia and the Pure Energy Drops can be taken alongside your regular medication. Neither of them are ever harmful. All therapy and drops are aiming on the self healing qualities of our bodies. Please see our General Conditions and Disclaimer.
Elixir Mists


There is plenty of choice in the shop if you are interested in our handmade elixirs. For instance if you need more grounding and clearing AND protecting your auric field. To help you with fears, anxiety.
For self love, self esteem. To learn how to express yourself in the best way, or how to stand in your power more easily, and so much more!

There are two varieties for sale: the elixir based upon frequencies and energies, a scentless elixir. Often this is favorite when the operation is wanted, but one does not want to put the emphasis on scent. Ofcourse we also sell the scented elixirs; a beautiful mix of essential oils is added. This enhances the operation of the original elixirs and smells great too.

After ordering we bottle your elixir(s) by hand; they reach your doorstep in 100 ml white, matt glass handmade bottles. The bottles are all sealed to guarantee quality and freshness. The bulbspray is separate and its use is very economical.
Elixir without essential oils added                     € 49,50
Elixir with essential oils added            € 55,-
Pure Energy drops
Pure Energy (Blossom remedies can be added) drops
Taylor made for you, in a 30 ml blue glass pipette bottle:              € 37,50
The "recipe" is kept for you, it can be altered max. 3 times
(at no extra cost) Each bottle will cost:                       € 17,50      
We have several Pure Energy Drops in stock; Chakra Balance, Hay Fever,
Shield me and No Panic!
They come in 30 ml blue glass pipette bottles and cost per bottle:           € 15,-

Pure
Biophilia®Tracker Energies
(drops) charged with frequencies during the consult.
A blue glass 30 ml pipette bottle "frequency filled" is included.

(The frequencies of max. 5 to 6 treated organs are added; this supports the body powerfully.)

With every consultation we offer a new bottle with new frequencies, depending on how frequently your visits are. For further info you may always e-mail us.

​
We charge per hour € 75,-
After that, half an hour extra is € 37,50
First and individual consultations Biophilia € 75,-
A 10 ride ticket for consultations Biophilia € 500,- (This
ticket is valid for 3 months and can be bought after the 1st. consultation Biophilia.)
Our prices are including VAT.
A pin device is present, cash payments are also welcome.
​
"Our body is the temple of our soul"


Very consciously I am not
affiliated with any professional association
.
This means that your health insurance company does not cover any costs.
Because of increasing medical expenses more and more we choose a more preventive lifestyle;

We aim for a healthier, longer life and save costs.